Today i got Card Raya. Wow!!.. Nice design Dba.. Thank you for the card. I wish you Happy in your life with Hud.. Oppss!! sory,, Just in your life..
This is the Card Raya from Dba :-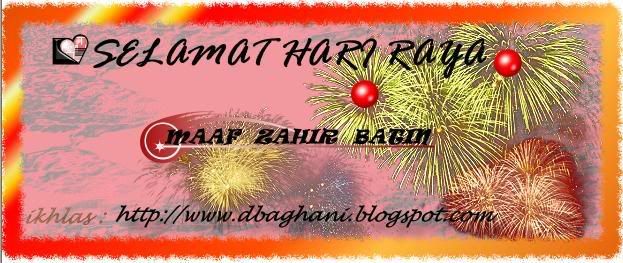 Very nice Dba. How long you spend to creat this card? huhu..
Never mind, I also want to wish maaf zahir batin to all My Friend.

Hope we enjoy together in our life. I can't to forward this card raya. Dba told that she not want this card raya forward to anyone, but only in his list.

So i cant forward it. Very sorry My Friend.

That all for today in My Life.